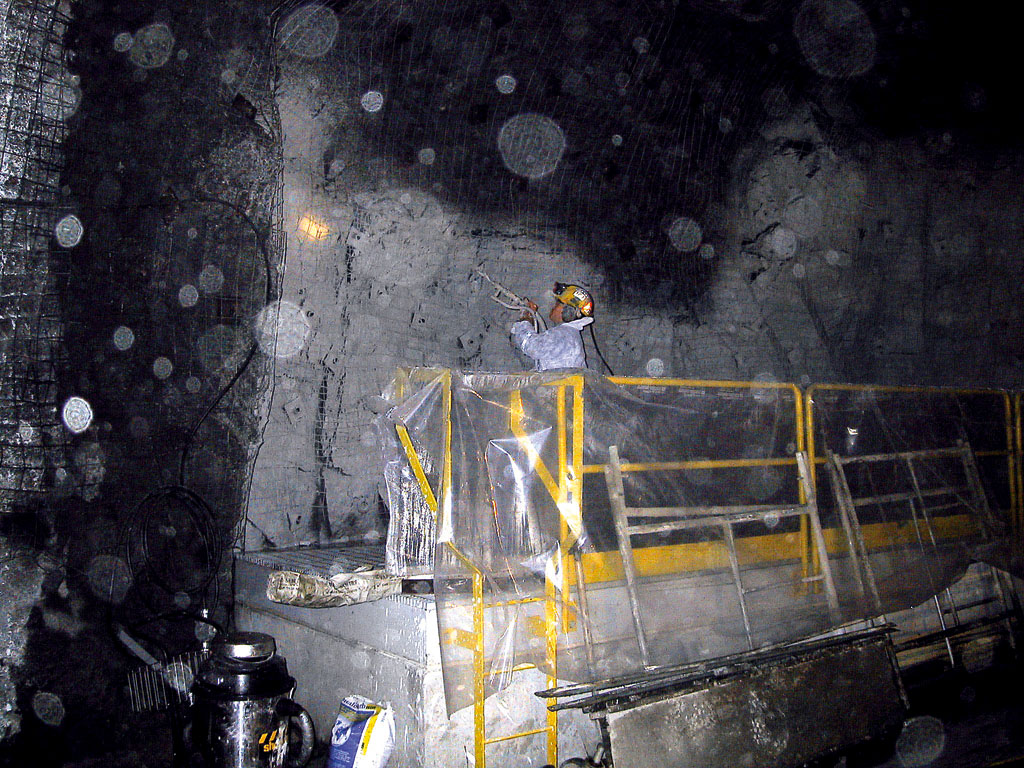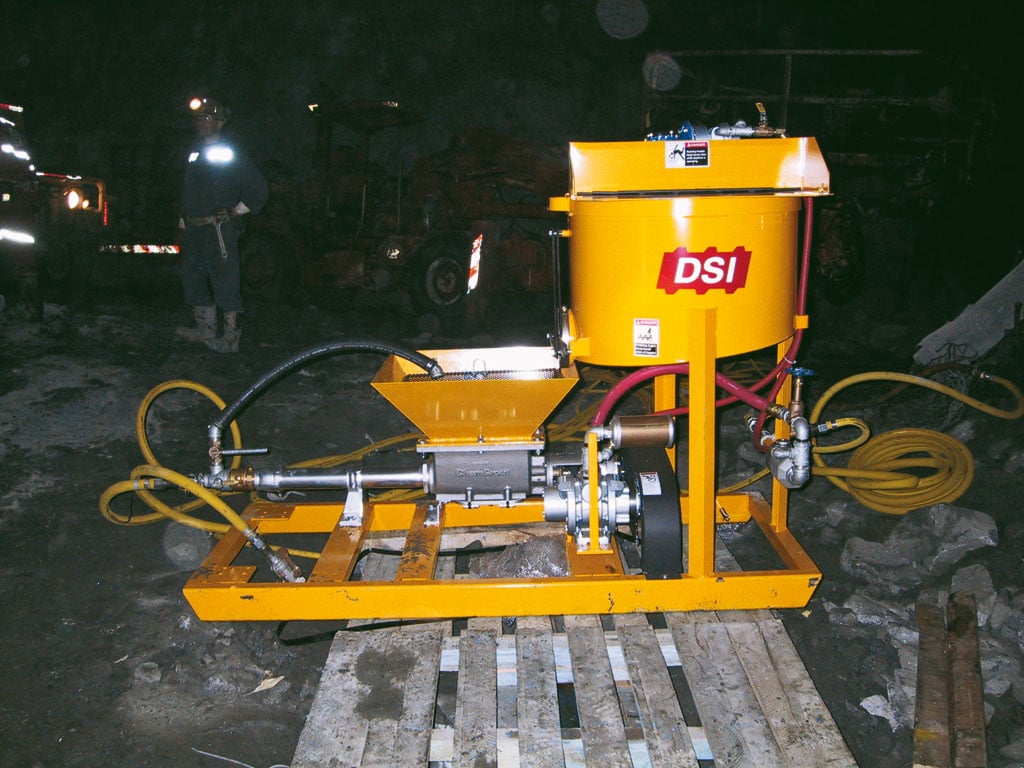 Application of Tekflex in the EKATI Diamond Mine at BHP Billiton Diamonds Inc.,Canada
The EKATI Diamond Mine is Canada's first surface and underground diamond mine. BHP Billiton Diamonds Inc. is the mine operator. The EKATI Diamond Mine is located in a remote Arctic tundra region near Lac de Gras lake in the Northwest Territories, approximately 200 km South of the Arctic Circle, approximately 300 km Northeast of Yellowknife, capital of the Northwest Territories, and 100 km North of the tree line, in an area of continuous permafrost.
Access to the EKATI Diamond Mine is by air only, except during a three-month period in winter, when a 400 km long ice road allows for the trucking of bulk supplies to the site.
DSI-Thiessen's Grant Powell was underground at EKATI mine and saw BHP's newly excavated Wash Bay, Service Bay and Lube Bay. BHP engineers were just looking for a cost effective solution to provide area support for all three sites with an overall area of approximately 2.000 m2. The engineers had considered shotcreting the entire area, however, the bagged shotcrete would have to be flown to site and transported underground with considerable expenditure.
It also would have taken many weeks to apply the shotcrete. In addition, ground conditions did not necessarily warrant the application of shotcrete. An idea was presented to use Tekflex and BHP's engineers agreed to try the product.
Grant Powell flew to site to assist the contractor, Procon Mining & Tunnelling, with the application of that material. Everyone involved was impressed with the speed of application carried out by the two DSI-Thiessen employees.
In fact, BHP's engineers immediately saw the potential for the product and have recently completed supporting four transfer stations in their Panda Conveyor Ramp as well as miscellaneous substations and refuge stations.
Description: Tekflex White is a premium strata support membrane spray material that was specifically developed in response to customer demand. It has flexibility, high tensile strength and excellent adhesive qualities. The product enhances the structural integrity of rock and forms an impervious barrier, which eliminates the degrading effects of weathering. Material coverage at a thickness of 42 mm varies from 0.11 to 0.25 m2 per liter, depending on the roughness of the rock surface. Tekflex White achieves the strength of metal screen in approximately 8 hours.
Back
More Projects