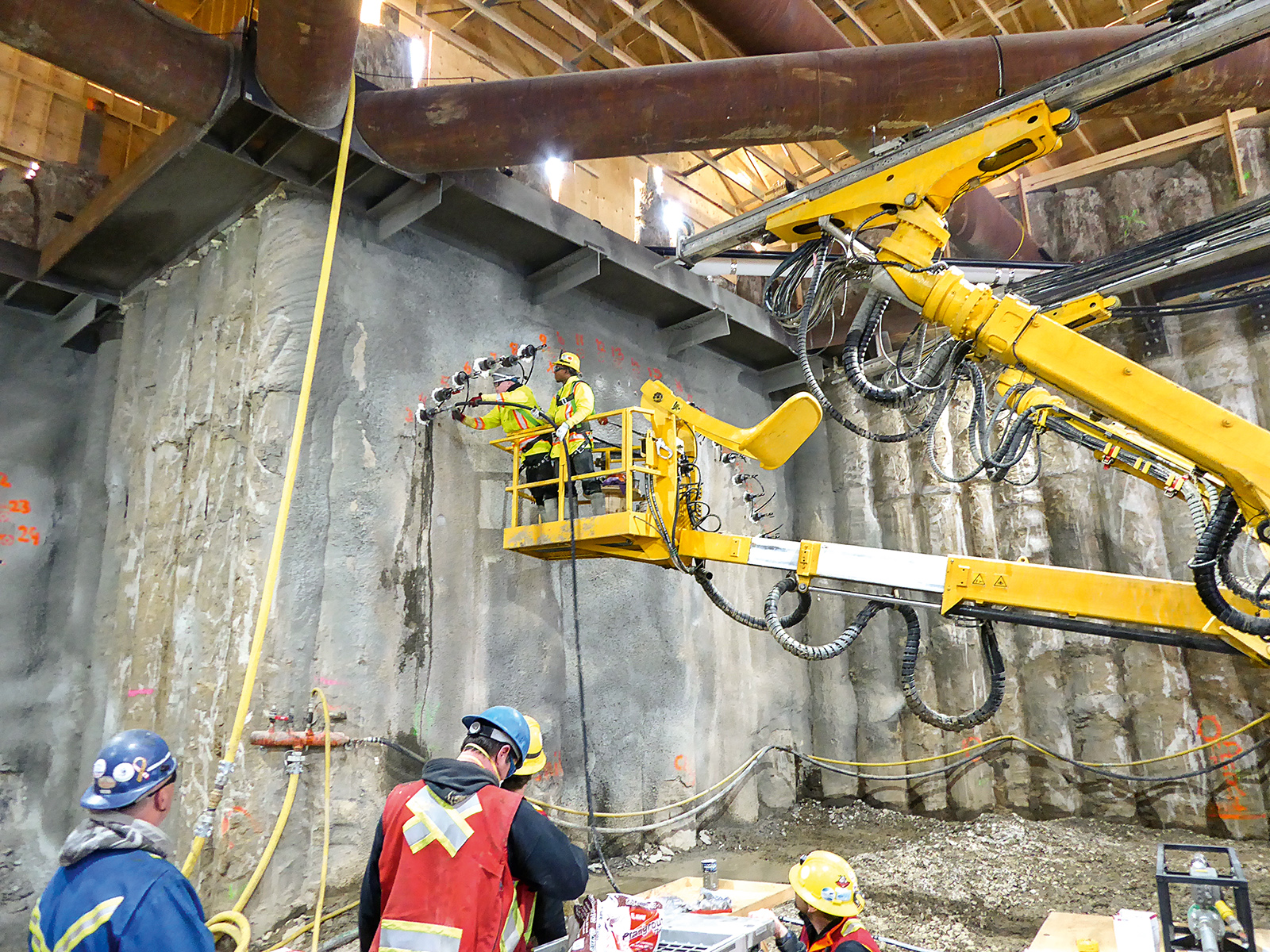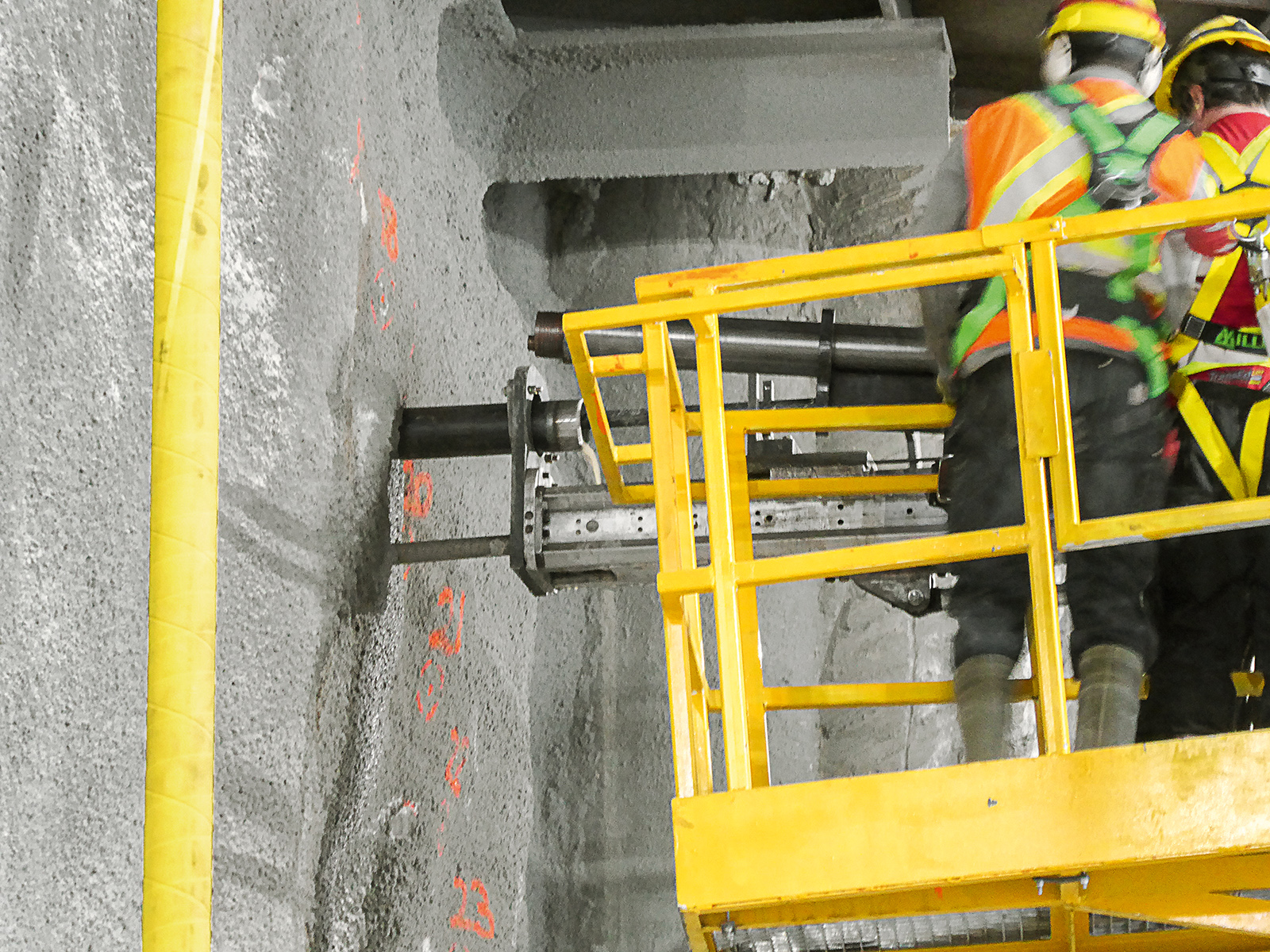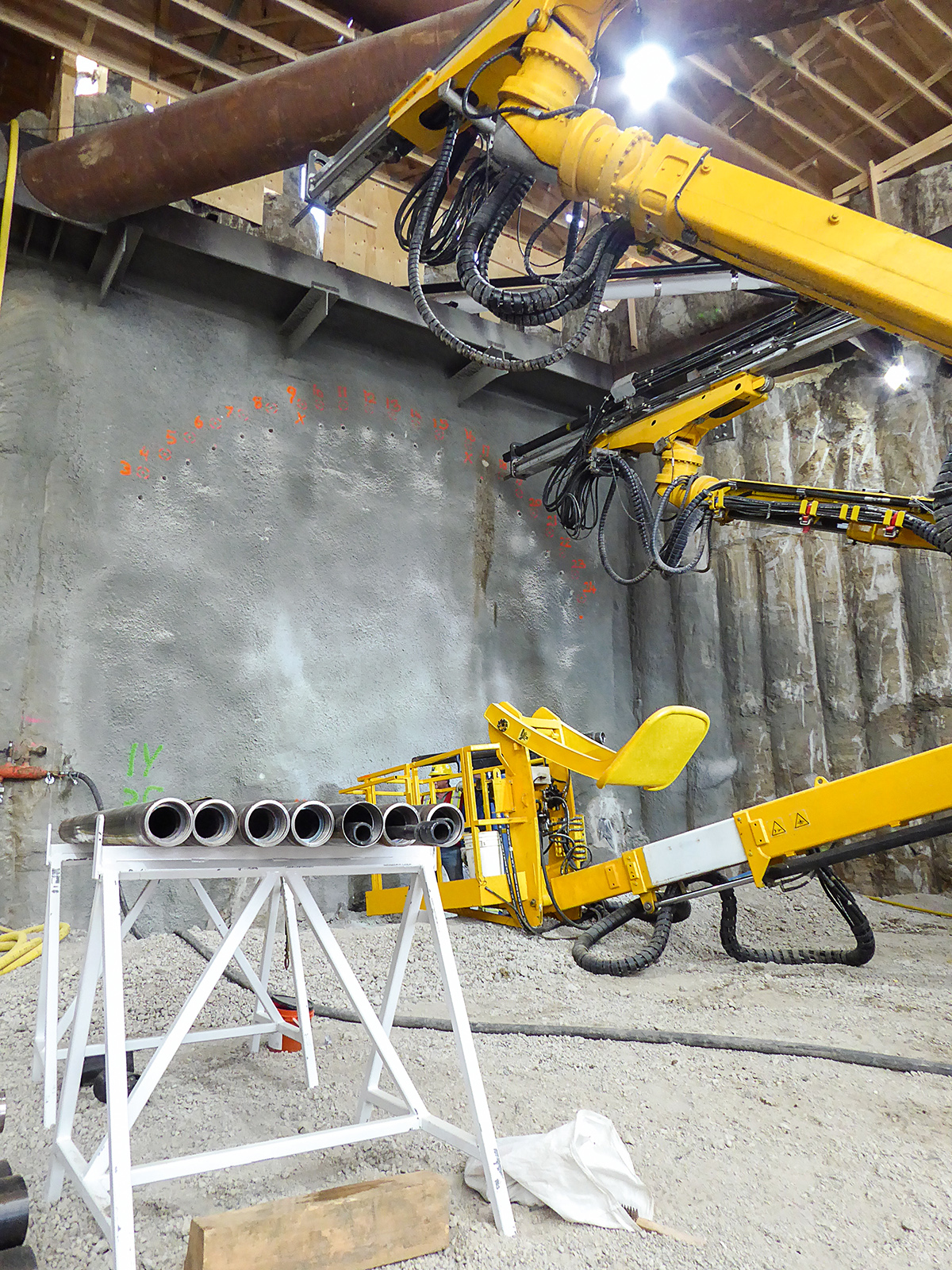 Forepoling Systems for safe Excavation: The Quarters Tunnel on the new TransEd Valley Line LRT in Edmonton, AB
Currently, the City of Edmonton's public transportation system in Canada is being expanded by the addition of a new line: the Valley Line. In total, the Valley Line will be 27km long, connecting Mills Woods in the south-east via the center of Edmonton to Lewis Farms in the west.
The first stage, a 13.1km long section, includes the route from Mills Woods to 102nd Street with 10 stops and one elevated station. In this section, the two 400m long tunnel tubes connecting downtown to the river valley are being built. In the area of the tunnel portal, where the tunnel emerges above-ground, there are several critical building structures, the stability of which had to be ensured.
To ensure a safe and efficient advancement, DSI Underground supplied the 139.7 x 6.3mm AT – Pipe Umbrella System with threaded nipple couplings. This system is a special development of DSI Underground: Instead of a cut thread, an additional steel nipple with an inner and outer threaded connection is pressed into and welded onto both ends of the pipe umbrella tube.
This threaded nipple connection provides an elastic design load and stiffness in the elastic range which is equal to that of a standard pipe. Furthermore, the section modulus at the coupling is as least as large as the section modulus of the standard pipe. As a result, the installed pipe umbrellas increase the stability in the working area by transferring loads in the longitudinal direction and decreasing excavation induced deformations.
For the new Valley Line, DSI Underground also supplied Type R32-360 DSI Hollow Bar Spiles and the AT – 76 Drainage System.
Back
More Projects