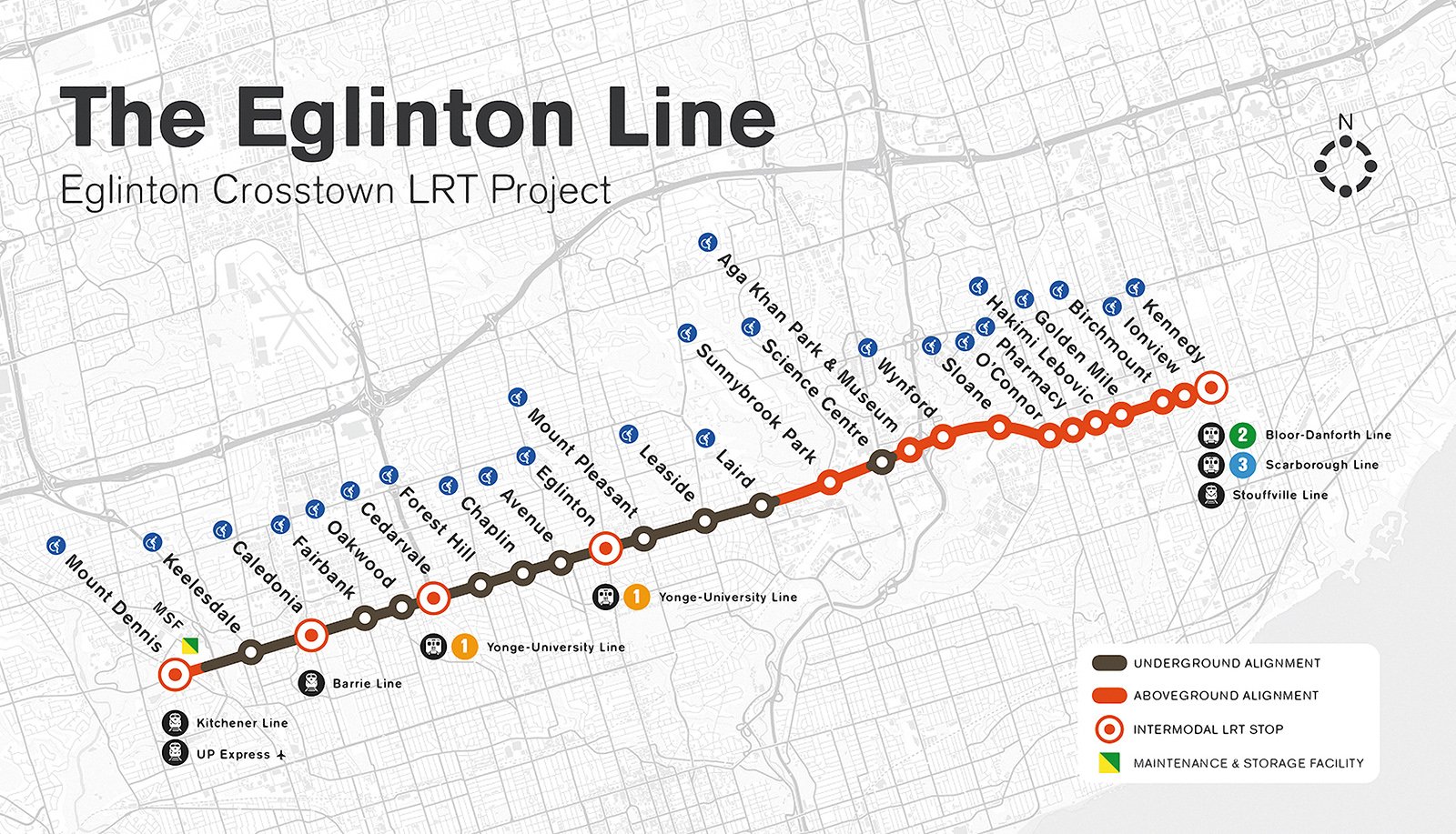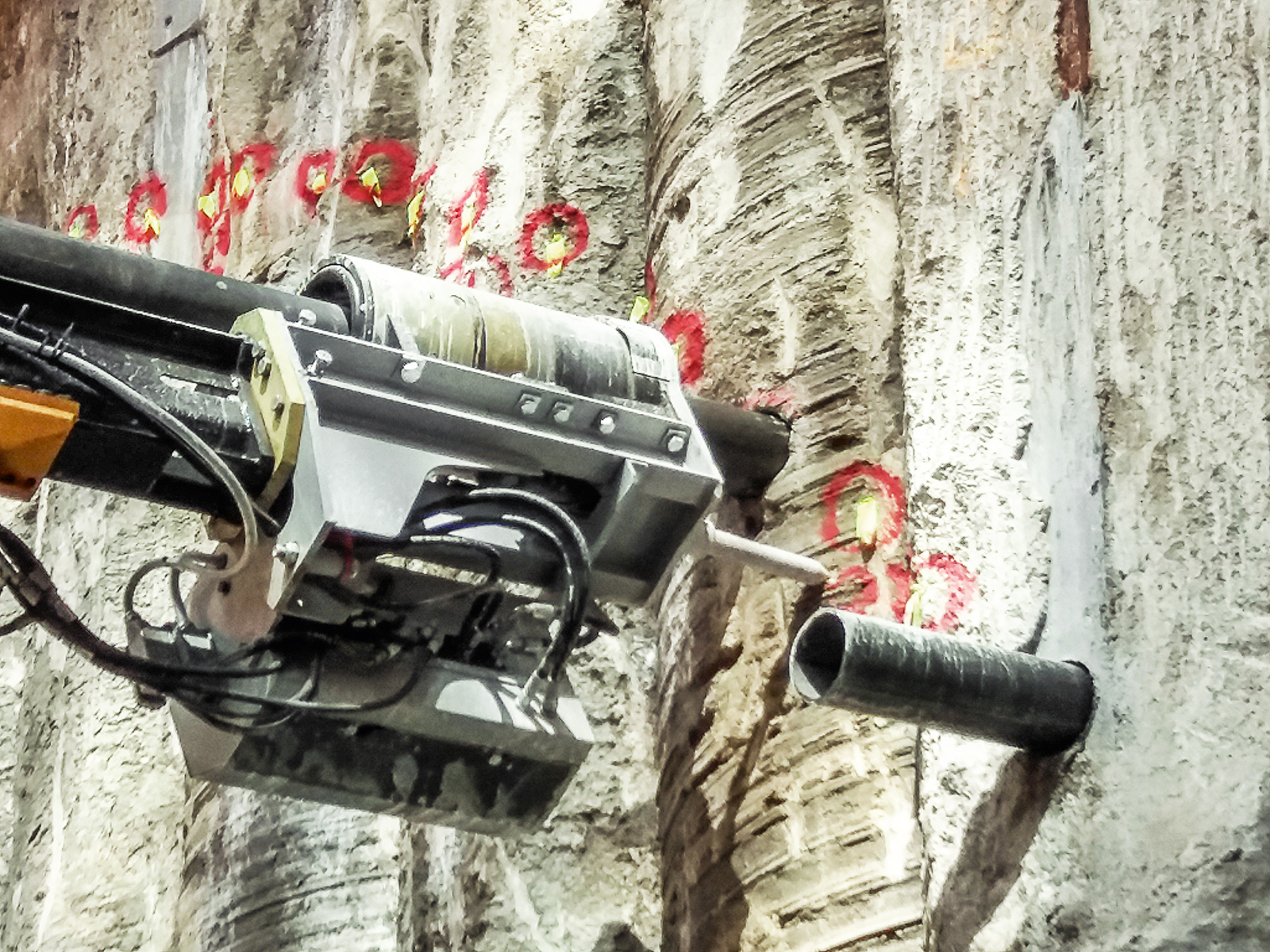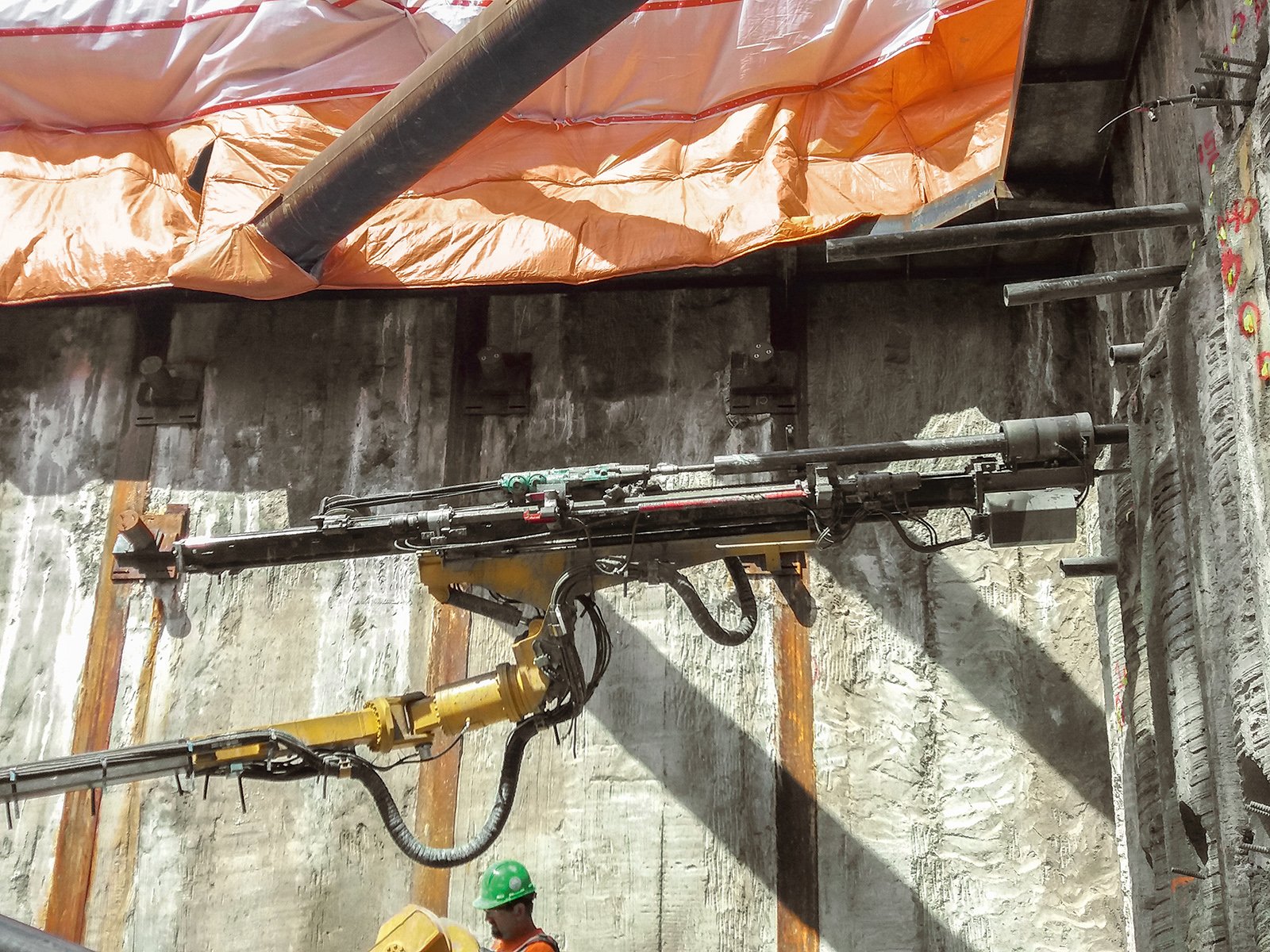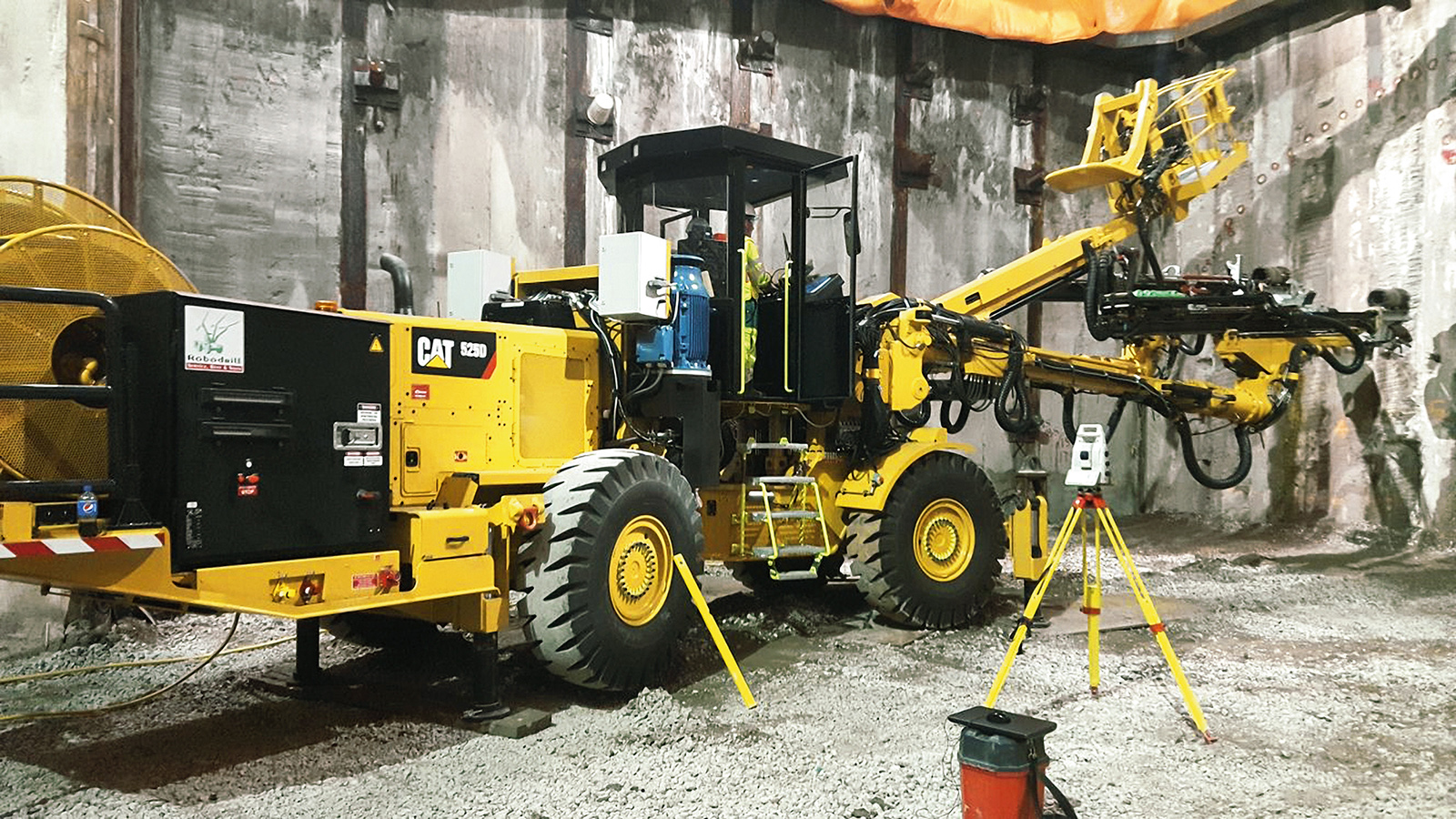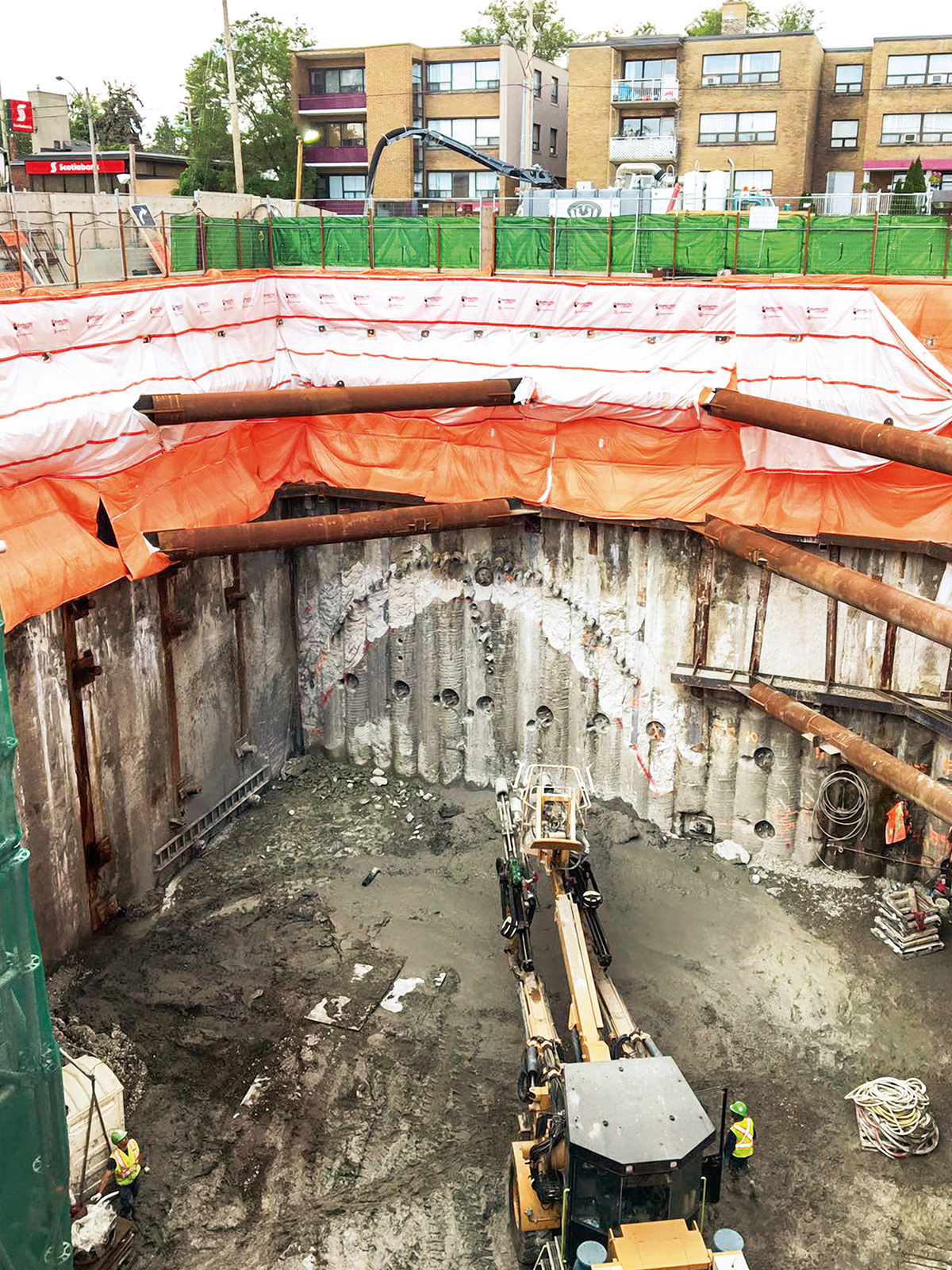 Major Order for the AT – Pipe Umbrella System with Squeezed Connection: The Eglinton Crosstown Light Rail Transit Project in Toronto
The Eglinton Crosstown Light Rail Transit Project in Toronto, Canada will extend along Eglinton Avenue from Mount Dennis (Weston Road) to Kennedy Station on a length of 19km with 25 stops. Of the 19km long line, 10km will be underground. The underground section was excavated by 4 Tunnel Boring Machines (TBMs) in a double tube tunnel with inner tube diameters of 5.75m.
Four stations are being excavated using the New Austrian Tunneling Method (NATM): Oakwood, Avenue, Laird und Leaside. For these stations, DSI Underground Austria has been awarded a supply contract for a self-drilling pipe umbrella support system.
The soft ground conditions in an urban environment represented a special challenge. In this area, glacial deposits created a complex distribution of heavily over consolidated till layers, separated by interstadial stratified deposits of glaciolacustrine clay, silt, and sand.
The AT – Pipe Umbrella System, 139.7 x 6.3mm, with squeezed connection is used as a forepoling system for the excavation of the 4 above-mentioned stations for a total drilling length of approx. 120,000m. The squeezed connection permits a safe, fast and efficient installation of the pipe umbrellas. DSI Underground was able to convince the client quickly of the advantages of this system and thus to provide both a technically sound and commercially competitive proposal. DSI Underground's technical expertise and close contact with the prospective client in the course of the quotation phase was key to success from the very beginning. Furthermore, DSI Underground provides technical support on site. DSI Underground, Austria has been co-operating with ROBODRILL headquartered in Genas, France, for many years.
Together, both companies promote technological developments enhancing safety and efficiency of tunnel advancement. ROBODRILL is a pioneer of automated drilling systems with over 30 years of experience and is able to offer a complete package of tailored drilling solutions to each underground project.
For the Eglinton Crosstown LRT Project in Toronto, ROBODRILL adapted the AT – Automation Unit with the innovative squeezed connection perfectly to the drilling jumbos produced by ROBODRILL. The systems were also optimized to suit the expected geological conditions. In close cooperation between ROBODRILL and DSI Underground, a perfect system unit was created that ensures a safe, fast and fully automated installation of the pipe umbrellas.
Back
More Projects