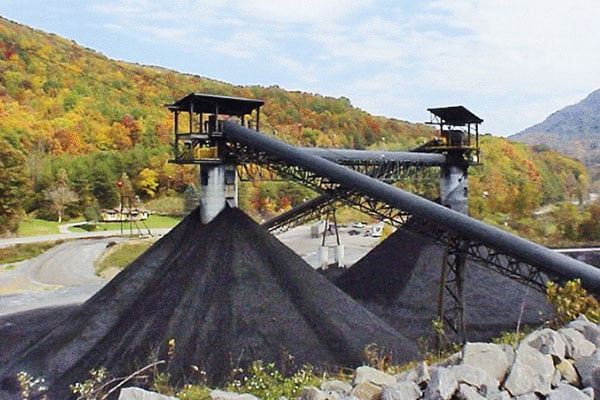 New Delivery Contracts for Coal Mines in the Appalachian Mountains
Coal mines of the James River Coal Company in Kentucky, USA
James River Coal Company mines and sells bituminous, steam and industrial- grade coal through six operating subsidiaries located throughout Eastern Kentucky and Southern Indiana. They are the sixth largest coal producer in Central Appalachia and the third largest in the Illinois Basin and operate the following mines in South East Kentucky:
McCoy Elkhorn in Pike County
Blue Diamond Coal Co. in Perry County
Bledsoe Coal Co. in Slemp County
Bell County Coal in Bell County
Leeco in Perry County
Since the summer of 2006, DSI Mining America has supplied these mines with rebar bolts, cable bolts, plates and other mining products on a regular basis.
The purchasing department of the James River Coal Company attaches great importance to just in time delivery for their mines. Here, the DSI strategy of being close to their customers proves its worth, since DSI could meet their client's exacting demand from their plant in Blairsville, Pennsylvania. James River Coal is extremely pleased with the products and support provided by DSI and looks forward to a long, mutually beneficial relationship.
In early 2007, DSI comprehensively expanded its production capacities at its Blairsville facility in order to be able to supply the numerous coal mines in that region with just in time-delivery.
Back
More Projects